The Walk for Mental Health Awareness – Houston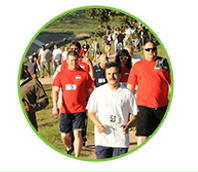 The 5K Walk
The Walk is a venue where local 501(c)(3) agencies join as one to raise funds and awareness by registering within its own Walk With a Purpose team during the Walk.The 5k Walk is designed to make all participates feel great and positive about their inner and outer body. That is why the Walk has no finish lines instead there is "Arch of Breakthrough" because only our Brothers and Sisters achieve their personal breakthroughs. Other than raising funds and awareness the Walk is raising self-esteem, self-respect, and worthiness.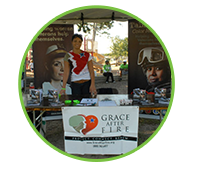 Mental Health Expo
After the Walk concludes we produce the "Mental Health Expo" where there is networking among the non and for profit agencies that offer mental health services and support to their clients and networking with our walkers.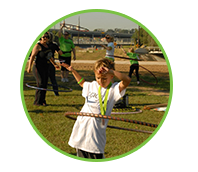 Children's Corner
Children's Corner is a proactive learning center because an early intervention is very important in treatment of any illness; it is only prevention not diagnosis.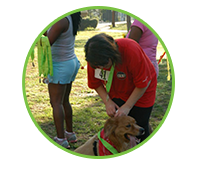 Pup Tent
The Walk is a dog friendly walk and we encourage all participates to bring their dogs along to the walk; however all dogs must be on a leash with a collar. Having a dog has been scientifically proven to play a major beneficial factor when it comes to someone overcoming an illness.